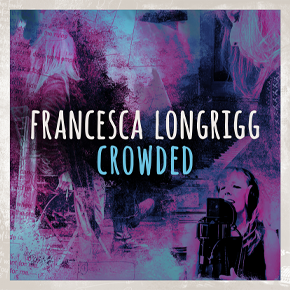 NEW SINGLE :
'CROWDED'
This song was written as an uplifting and catchy ode to the hurtling precipice that is modern life, and how I feel when my life seems to be going in circles and never stands still.

It describes the feeling I sometimes have of never being in control, and needing to dance to somebody else's tune… in other words - as the song says…

'Where nothing lasts and nothing stays, this is somebody else's game.'

I reconnected with the wonderful Setanic Films and
their team to make the new video Click Here >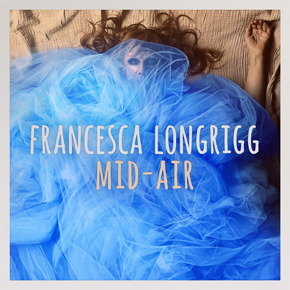 FIRST SINGLE :
'MID AIR'
With the Still Life album release comes the release of my first single 'Mid Air'.

This song describes the moment between thoughts, when time stops still for a second and everything feels like it is in slow motion and suspended.

Myself and the magnificent team from Setanic Films did a video for the song which is up on YouTube Click Here >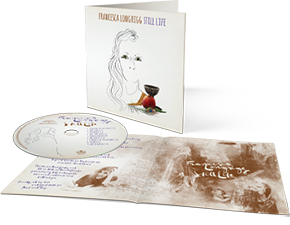 UPDATE :
NEW ALBUM
On 22nd September 2023, I will be releasing a brand-new album
entitled 'Still Life'.

A very personal album, 'Still Life' was born out of the Covid pandemic
and addresses thoughts and feelings during that time.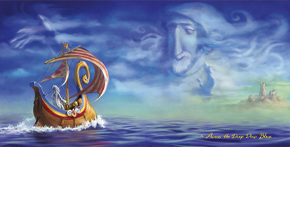 UPDATE :
THE LAND OF SOMETIMES
As of May 2023, after months of negotiations, I can finally announce that I have sold the rights to my much loved 'The Land of Sometimes' story and songs, and it is now owned by a new and upcoming production company called Two Daughters Entertainment.

They will be taking the project into production to make the glorious Christmas film we have all been waiting for.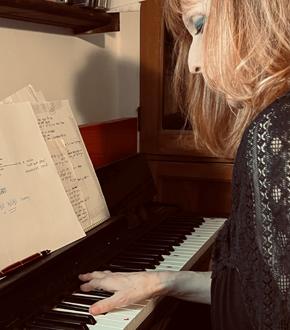 UPDATE :
UPCOMING ALBUM - STILL LIFE
A quick update about my new album.

It's the one that went through the pandemic, through various illnesses, parental obligations, then yet another year of the pandemic and finally came out the other side, is still entitled 'Still Life' (yup, it is still my life!) and is FINALLY now being mastered and pressed.

This album is, I hope, an openhearted record of some of the shades and brush strokes of the last few years. For me anyway.

It is destined to be released in the mid-Autumn of 2023. Will keep you posted!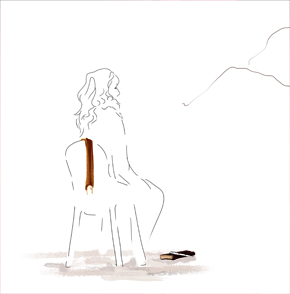 UPCOMING ALBUM - STILL LIFE
Here is one of the cover illustrations for the upcoming album Still Life by the new digital artist Raytini.

We were half way through mixing the album when the mix engineer moved to NYC and the ship with all his gear on it has been delayed 2 months now due to the world being upside down. A forced delay which has created some head space and copious notes from memory on my part. A breathing space for me anyway, and time for the album to breathe too.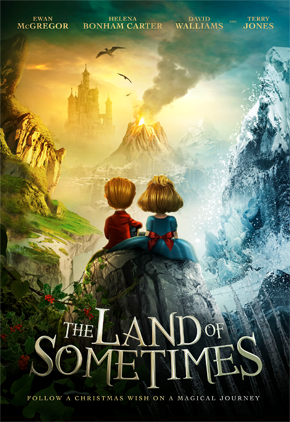 LATEST PROMO POSTER FOR
THE LAND OF SOMETIMES FILM
Here's a new poster for the film version of The Land of Sometimes, which has recently been taken into pre production by Two Daughters Entertainment.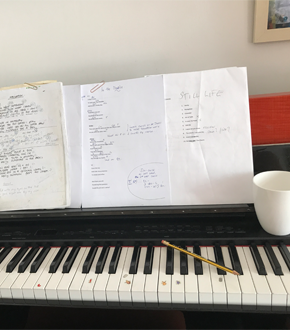 NEW ALBUM ON ITS WAY
Finally, having been delayed by the pandemic and other bits of life, my new album work entitled 'Still Life' is coming together. Now nine songs, [one of which is a 30 second acapella piece!] we are taking it to the mixing stage and hope to have something out early to mid next year.

More about the album soon, and in the meantime the fabulous up and coming digital artist Raytini is experimenting with some ideas for the front cover which I will be posting here once we have made the decisions about which to use. Takes some doing as I love all the images so far but will have to choose!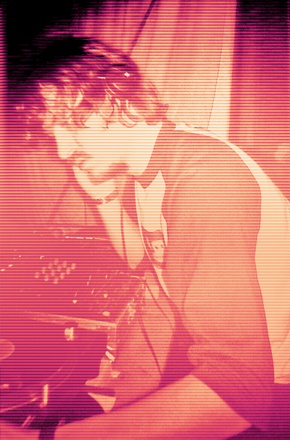 PODD
NEW EP!
I am so proud to release this ep PODD, which includes 3 tracks I wrote and recorded with my old friend, the DJ Ben Chapman.

To make this music, neither of us strayed very far from who we are and what we do, but married the two very different styles together seamlessly for these songs. For both of us it sounds like a huge departure, but actually the beats Ben created and the melodies and lyrics from me are exactly what we love doing.

My favourite track is Rain, which is about having acute memories. Not necessarily memories of love; can be anything; I don't think I need elaborate on what the memories were about for me! However, I hope at least some of you find something you can identify with in these songs, although Spirit, the second song, is very quirky so I won't hold my breath!

UPDATE ON THE FORTHCOMING FILM OF
THE LAND OF SOMETIMES
Here is a post written by our lovely script writer, Marty Casella, which says it all really.

"Here's some news I can finally share. For the past three years I have been working as a writer on a British animated musical film for family audiences called The Land of Sometimes. I am a member of our fantastic creative team which includes the insanely talented trio of Leon Joosen, Francesca Longrigg and Tony Nottage."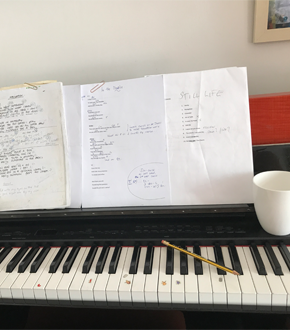 TRUE NOISE
A NEW RELEASE!
This is a shared album with two close friends and collaborators, james Watson and Ivor Guest. I have worked with James on pretty much every recording I've done ; he is a brilliant multi instrumentalist, and with Ivor's genius programming, [ he is MD to the fabulous Grace Jones] we all felt it right to release this album to celebrate our many collaborations!

We recorded most of the songs in an old converted warehouse off the Portobello Road, and the track 'Arrow' has always been a big favourite of mine.


We tried to mix our ambient work with good old fashioned song writing on this album, so some of the album is very atmospheric, and some a bit more punchy. I recorded the Aeroplanes vocal myself, singing it and recording alone late at night in a studio in a huge building used for injured soldiers in WW2. I felt sure I was surrounded by ghosts…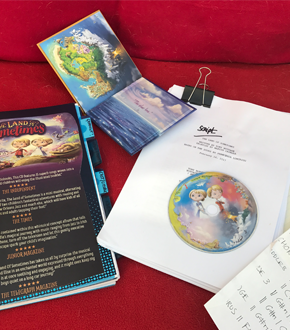 THE LAND OF SOMETIMES
This album was so much fun to record. It started with me sitting in a café in Highgate writing nonsense verse until 14 lyrics had emerged. Chicky Reeves and I then put them to music and started casting each song with a different voice actor/ singer. We had a blast working with fine voice actors like Austin Howard and Gregory Gudgeon and amazing singers like Ruby Turner.

The musicians on the album were also first class; at one point we had Jools Holland's horn section improvising a New Orleans funeral march to the song about the lonely old river creature, The River Slouch Sling!

Being a singer, it was a nice change to sit in the control room and work with the singers who were in the vocal booth rather than the other way round, although I did end up singing the songs ' Days are Colours' and 'Hush.' In directing mode, I particularly loved working with the kids on their wonderful performances.

Once we released the album, we became aware very quickly of how much children and families were making it their own and becoming attached to the characters, so it felt it needed to fly beyond the scope of an audio book. This propelled me to develop the story and the project is now morphing into a book form, a film script and more!