FRANCESCA LONGRIGG
with BEN CHAPMAN
3 songs called PODD

In the ep PODD, Francesca Longrigg combines her sultry vocals with the DJ Ben Chapman's groove orientated production to create a fresh chill out sound, with an atmospheric mix of classic song writing weaving through Bens driving beats.

The EP begins with the upbeat but heartfelt 'Rain' and is followed by the song 'Spirit [Summer Haze]'. Spirit is a bouncy rhythmic track with very quirky lyrics and a catchy melody. Finally 'Ping Pong', the most atmospheric and melancholy track, finishes off this unique and haunting body of work.



True Noise is the alchemy between the talents of singer songwriter Francesca Longrigg, programmer/producer Ivor Guest and multi-instrumentalist James Watson. It is an album boasting startling atmospherics and musicianship, and is admired by many prominent songwriters and artists from Grace Jones, OMD's Paul Humphreys, to the singer Marc Almond who says;

'True Noise is beautiful noise! This stunning selection of songs have a heavenly ethereal quality showcasing the gorgeous chrystal vocals and harmonies of Francesca Longrigg and wonderfully rich production and musicianship. 'Could it be me,' 'Baby I,' 'Arrow' and 'Sweet Pain' are stand out tracks on this album , with 'Shine on Me' a hit single in the making. Aural pleasure!

Truly a musicians' album, True Noise has always received huge recognition among its musical peers. Both Tim Simenon [Bomb the Bass] and Keith Le Blanc from Tackhead released remixes of Hanging in Mid Air, and Atticus Ross [Oscar winner for his sound track for the award winning film 'The Social Network'] created a dub mix of the track 'Arrow 'with Ivor.

Having had success with individual tracks, the trio feel the time has come for them to release an album and have selected these songs to create a beautiful, atmospheric and haunting piece of work.
"The track 'Arrow' has always been a big favourite
of mine and I am delighted to release this compilation of the
work I did with Ivor and James, where we tried to
mix up our more ambient work with some
good old fashioned song writing!"
FL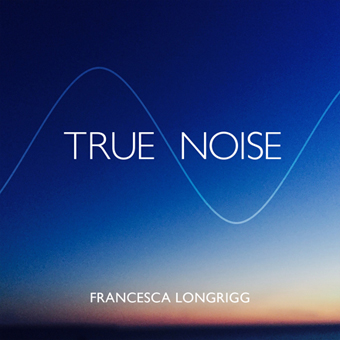 1. Hanging in Mid Air
2. Could It Be Me
3. Baby, I
4. Love, Why Are You so Late?
5. Arrow
6. Shine on Me
7. All at Sea
8. Hani
9. Sabotage
10. Sweet Pain
11. Aeroplanes





Love, Why are You So Late?
Hani



This beautiful children's album was released to 5 star reviews across the board and is now being made into an animated feature film with an all star cast.

Totally unique in its approach and delivery, catchy, melodic, sometimes hilarious, each song is different from the last.

Frim Irish folk to New Orleans jazz, reggae to disco, poetry to simple beauty, these songs have a universal appeal and are an introduction to the eternal power of music and storytelling.
"This album was so much fun to write and record,
and it is wonderful that the project has now morphed
into what will become a full length feature film,
featuring many of the fabulous original
actors and singers."
FL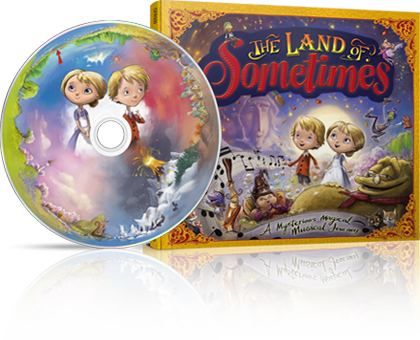 Concept, lyrics, music and production: Francesca Longrigg
Co-Produced and written by: Chicky Reeves
Additional Production: James Watson



Listen to snippets of the album here!


PODD
3 track EP
artists: Francesca Longrigg
with Ben Chapman

THE LAND OF SOMETIMES
Acclaimed children's album
and audio book.
story and lyrics: Francesca Longrigg
written and recorded by:
Francesca Longrigg
and Chicky Reeves

TRUE NOISE
artist: Francesca Longrigg
recorded and produced by:
James Watson and Ivor Guest

DARK
artist: Francesca Longrigg

THE SOUND OF SILENCE
(single)
artist: Francesca Longrigg
(alias Spirit Radio!)

BAZUKADROP
artist: Ben Chapman
featuring: Easy (Not), Ringer
sung by Francesca Longrigg

POEM
artist: Delerium
featuring: 'Myth'
by Francesca Longrigg

AUDIUM CAPSULE Vol:1
artist: Keith le Blanc
featuring: 2 tracks by
Francesca Longrigg

THE LONGEST JOURNEY
(video game)
voiced: Francesca Longrigg

HANGING IN MID AIR
artist: Francesca Longrigg
as True Noise
EP featuring: a Remix by
Adrian Sherwood and Keith le Blanc

ALCHEMY
artist: Floyd Lloyd
Album featuring:
2 songs co-written with Floyd
by Francesca Longrigg